Customers and Marketing Management Tools

CRM
Customers at the Center of Your Business: use the CRM tool to track Leads, manage Partners and organize Marketing Campaigns. Zelo is not just a Customer Management Software!

Warranties
Organize and manage Warranties and Warranties extensions for sold products. Link lots and serial numbers to warranty coverage period expiration.

Helpdesk
Receive support requests from customers and organize support teams, priorities, responses, intervention billing and reports to avoid disputes.

Events
Create and manage promotion of Events. Organize speeches, collect registrations, sell tickets, promote the date and time on your site, and communicate with participants.

Email Marketing
Prepare the distribution list, plan the mailing, easily and intuitively create your email, track each message, and analyze the results of Mass Mailing Campaigns.

Surveys
Getting constant and sincere feedback from customers represents a gold mine of information. Use this tool to receive votes, reviews, advice and ideas.

Customer Portal
Build your customer portal or website and use SEO tools to promote it: Zelo is a management system with an integrated eCommerce system that allows you to organize and manage online sales!

Live Chat
Integrate one or more real-time chat channels to answer your site visitors' questions and curiosities. Offer business support to your customers and help them make the right choice!

Link Tracker
Link your marketing campaigns, mass mailings, surveys and site pages to Budget and Analysis tools to constantly check the return on your investments in advertising and promotions.
Customers Management
Managing relationships and communications with your customers has never been easier. Turn customers into loyal allies!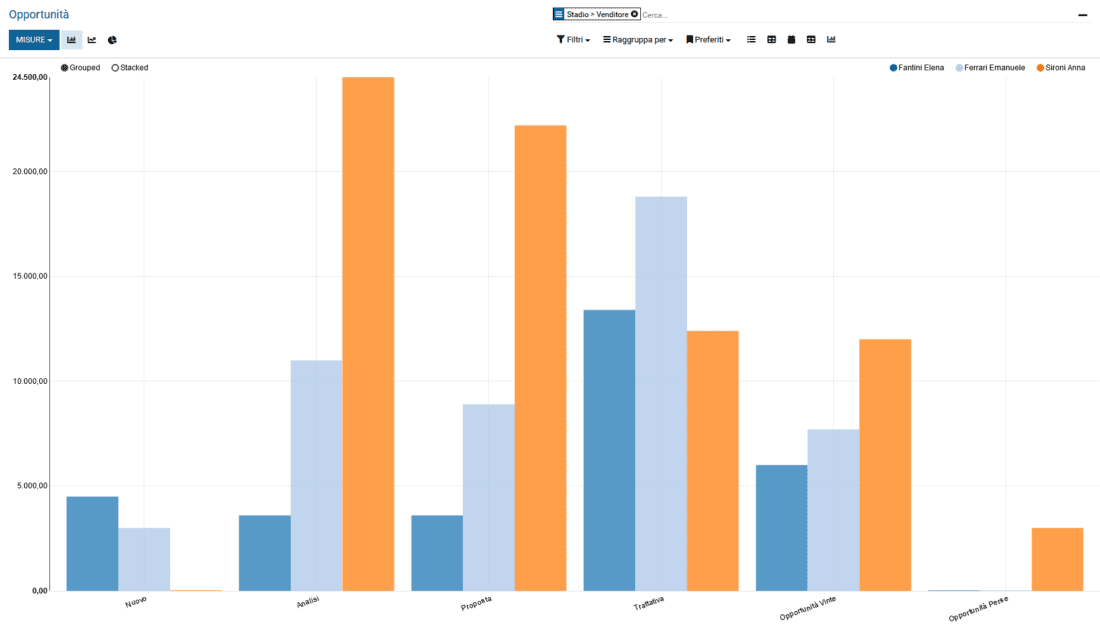 Group and Filter
Group and filter data, define measures, export Reports and Tables in XLS and CSV formats.
Analyze
Analyze data, compute statistics, and improve performance using Pivot and Graph views.
Customize
Create and customize your Dashboards to get informations you need, where and when you need them.
Sales Leads and Opportunities
Track relationships with individual customers using Zelo's CRM tools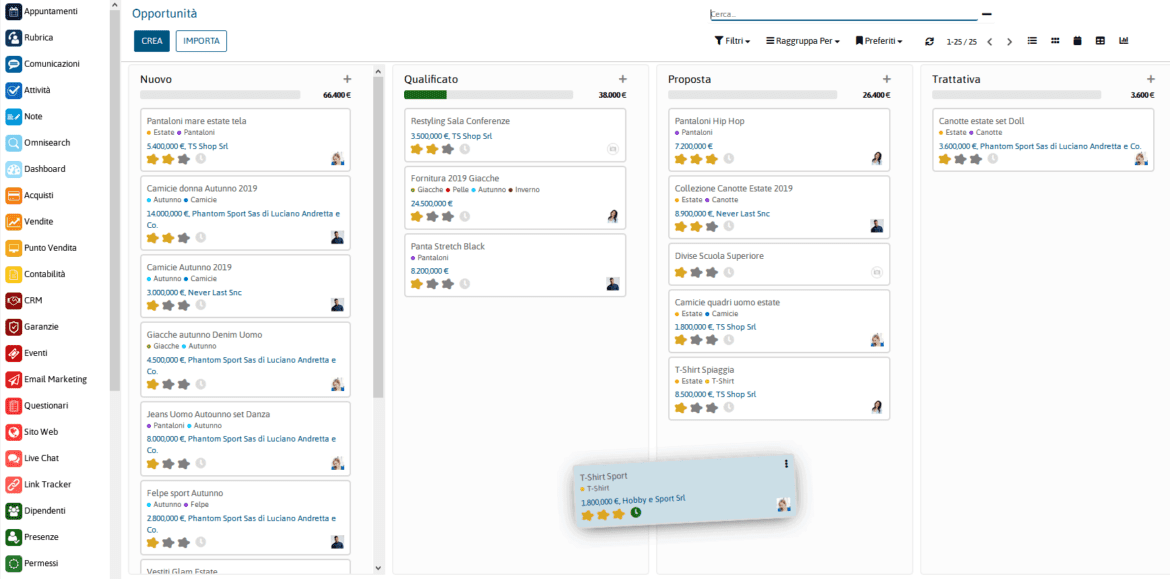 Lead
Get and rank leads based on Inquiries, Phone Calls and Forms from the Web Site. Convert Leads to Opportunities and prepare Quotes on the fly!
Opportunities
Evaluate the chances of success of each Opportunity, forecast possible revenue, and analyze the results to improve your sales performance.
Activities
Define individual tasks or sequences of tasks to be performed for each opportunity and receive Reminders to meet deadlines.
Warranties Management
Verify warranties on sold products and track expiration dates.
Helpdesk, Support and Complaints
Offer your customers a support and complaint handling service. Use subscriptions, prepaid tickets or invoice each individual intervention. Customers can access their support area at any time from the dedicated portal.
Events Organization and Management
Create and manage promotion of Events. Organize speeches, collect registrations, sell tickets, promote the date and time on your site, and communicate with participants.
Get your customized demo!
Want to find out everything Zelo can do for your business? Our Team will walk you through Zelo tools and verify with you the most appropriate configurations! Explore Zelo's tools with us and plan your integration path!
Mass Mailing and Newsletter
A simple and essential tool for composing, organizing and analyzing your mass mailing campaigns and sending periodic newsletters.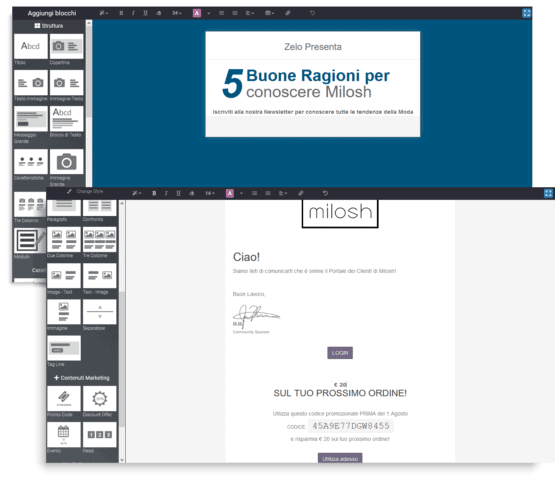 Import the list of recipients or select them from your Leads
Compose your email with a convenient Block Editor
Send email and analyze user interactions in real time
Marketing Campaigns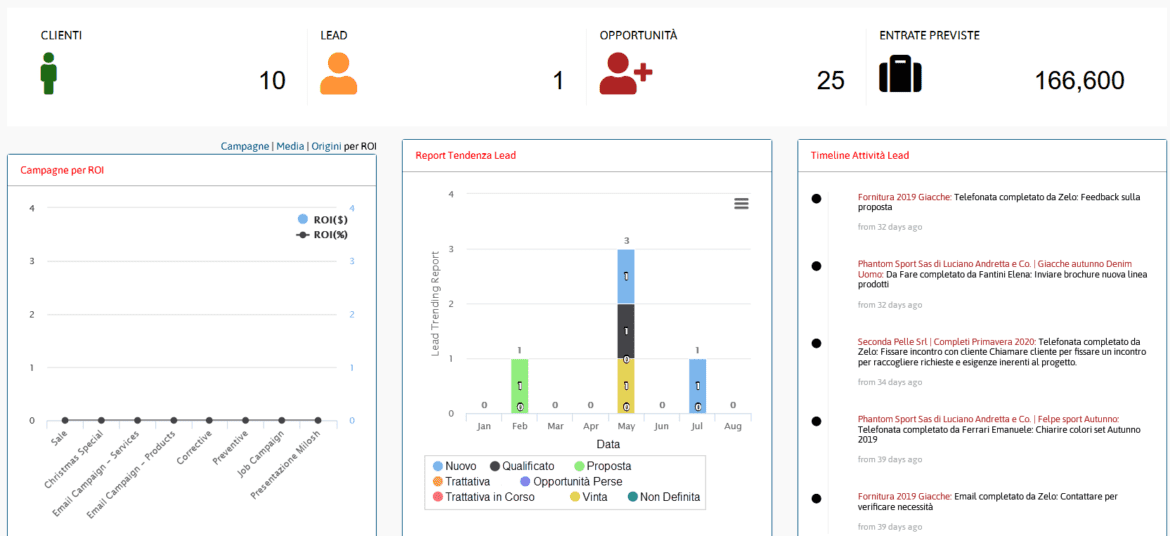 Plan Marketing Campaigns
Plan your Marketing Campaigns, Budgets and Media on which to promote your business. And link the Campaigns to Client Management.
Analyze Data and Conversions
Analyze real-time data on leads and conversions achieved. Check the profitability of the advertising investment.
Check the Expected Revenue
Formulates success rates and sales forecasts for individual audience segments, marketing campaigns or media.
Questionnaires and Surveys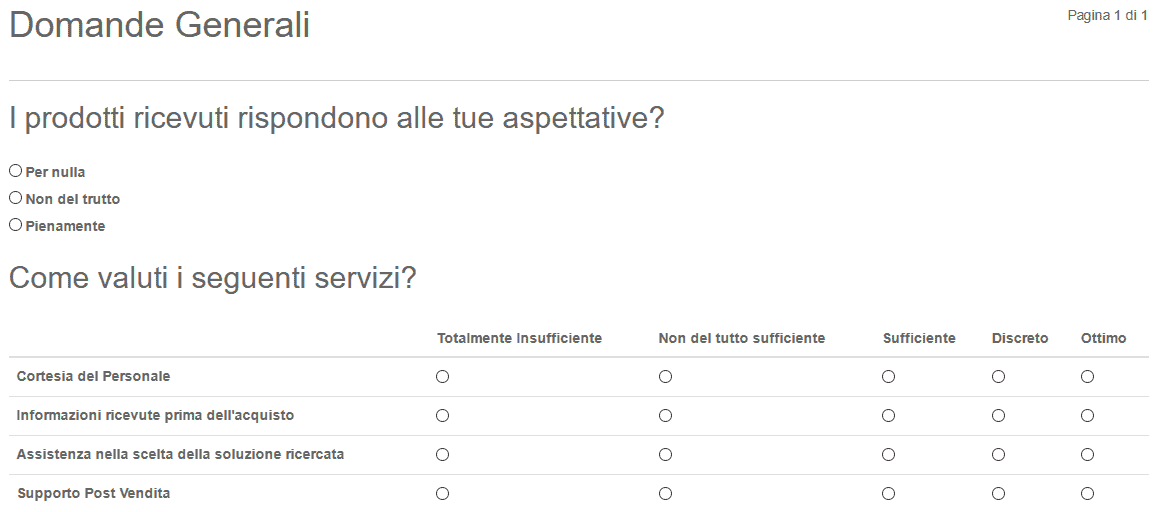 Build your Survey
Create your own Survey or Questionnaire by choosing from numerous types of questions and ways to fill them out.
Invite users or customers to respond to the Survey: they will be directed to a specific page on the Portal.
Analyze Data and Answers
Zelo will offer you a series of Dynamic Reports to check each user's individual responses and analyze the aggregate data.
Website and Online Shop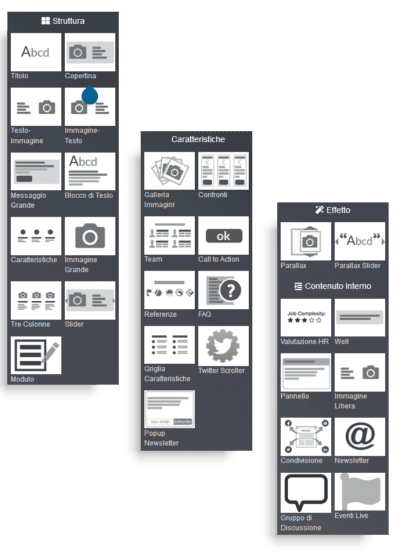 Use Zelo's building blocks to build your Web site and link it to the ERP System
Drag and Drop
Place different blocks on your web page. Images, text, contact forms, image galleries, product comparison, special effects, movies and multimedia contributions…
Dynamic Blocks
Insert dynamic blocks on your web page to display promotions and products, discussion forums, thematic channels, events, presentations or articles from your company blogs.
E-commerce and Online Store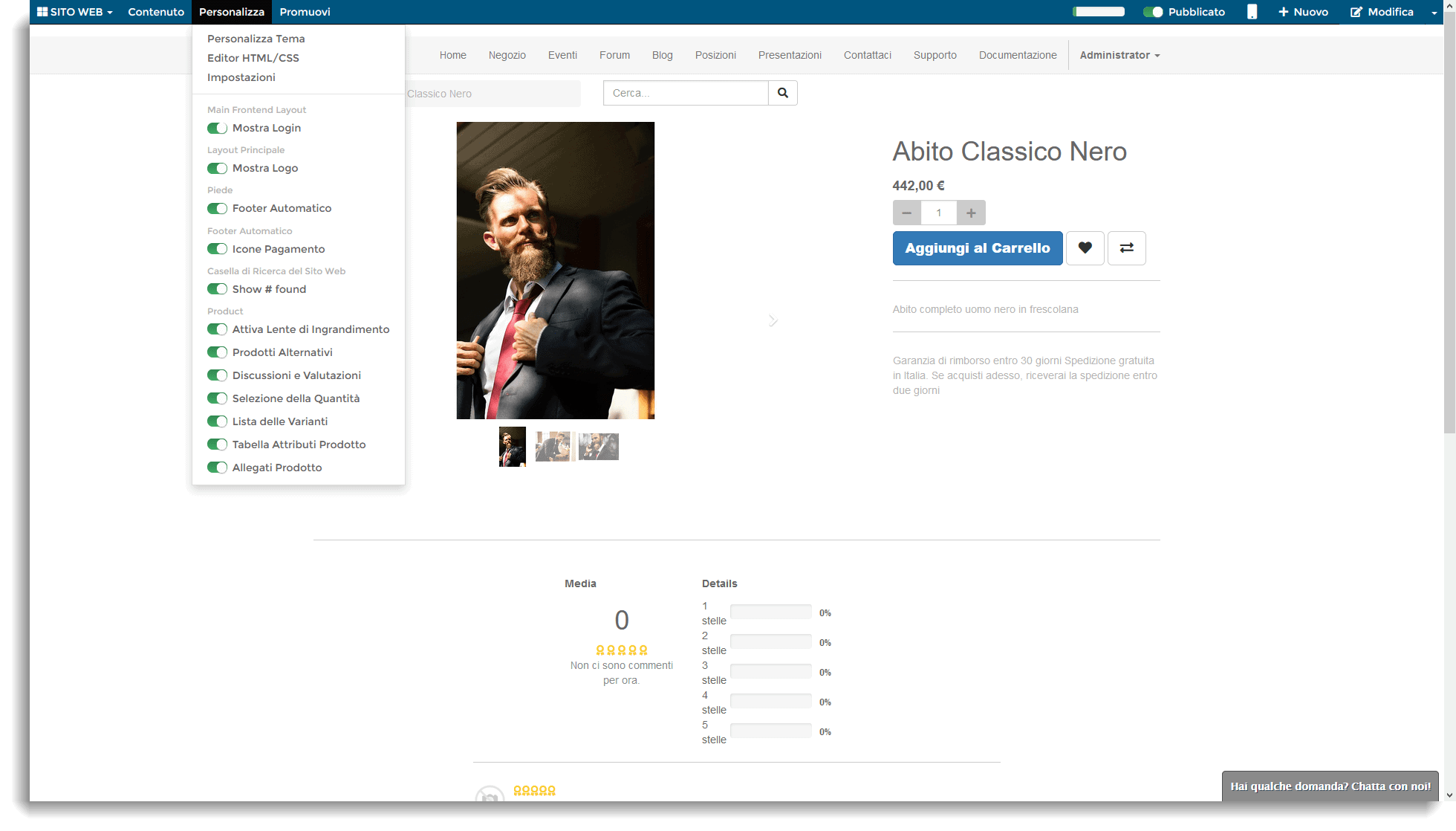 Customize your Pages
You can customize the pages of each product so that the customer receives all the necessary information: variants, optional products, availability, etc…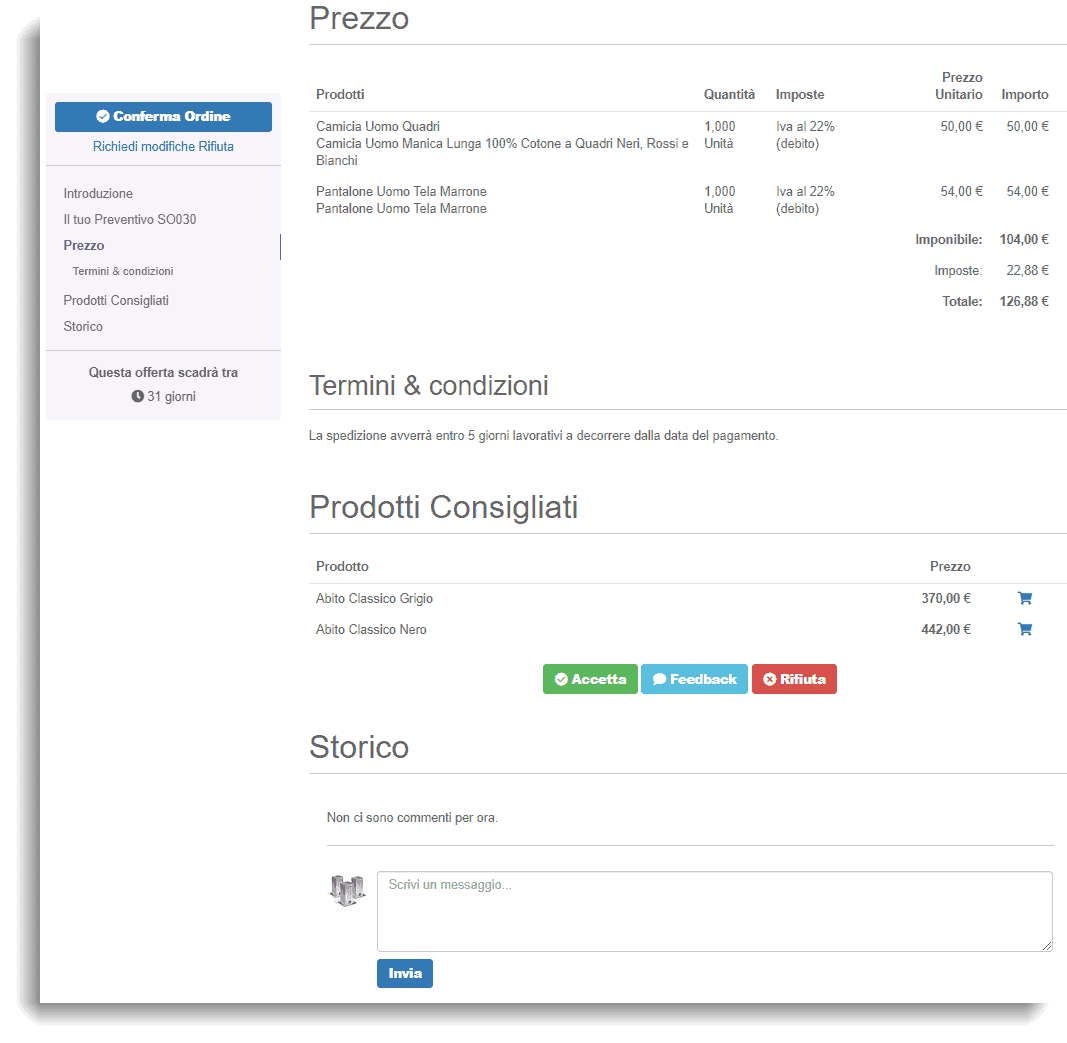 On Line Quotations
Allow your customers to accept quotes online. Each confirmed order will contain a history of all transactions (deliveries, payments, etc.).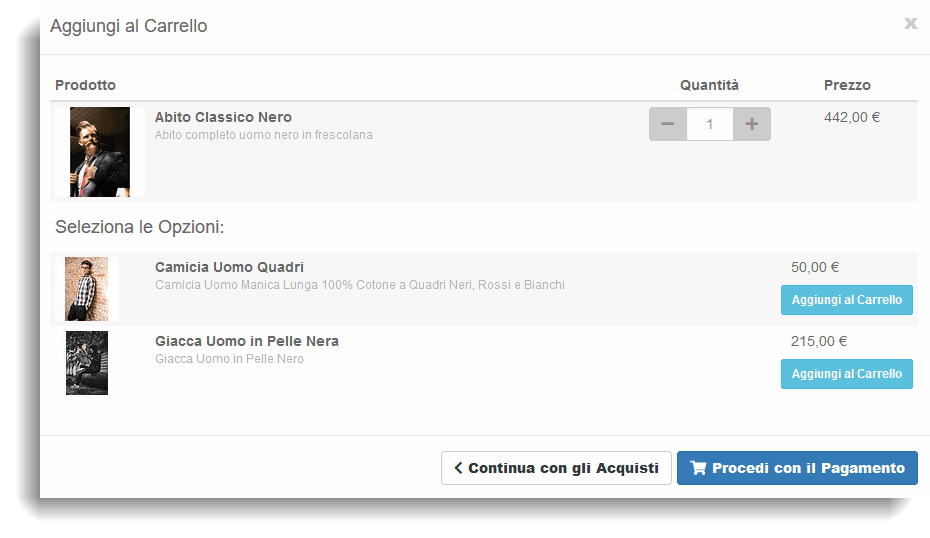 Up and Cross Selling
Propose optional products to your customers at different stages of the buying process using Up Selling and Cross Selling strategies.

On Line Payments
Allow your customers to process payment online through numerous providers located around the world. Automate the collection and shipping process.
SEO Management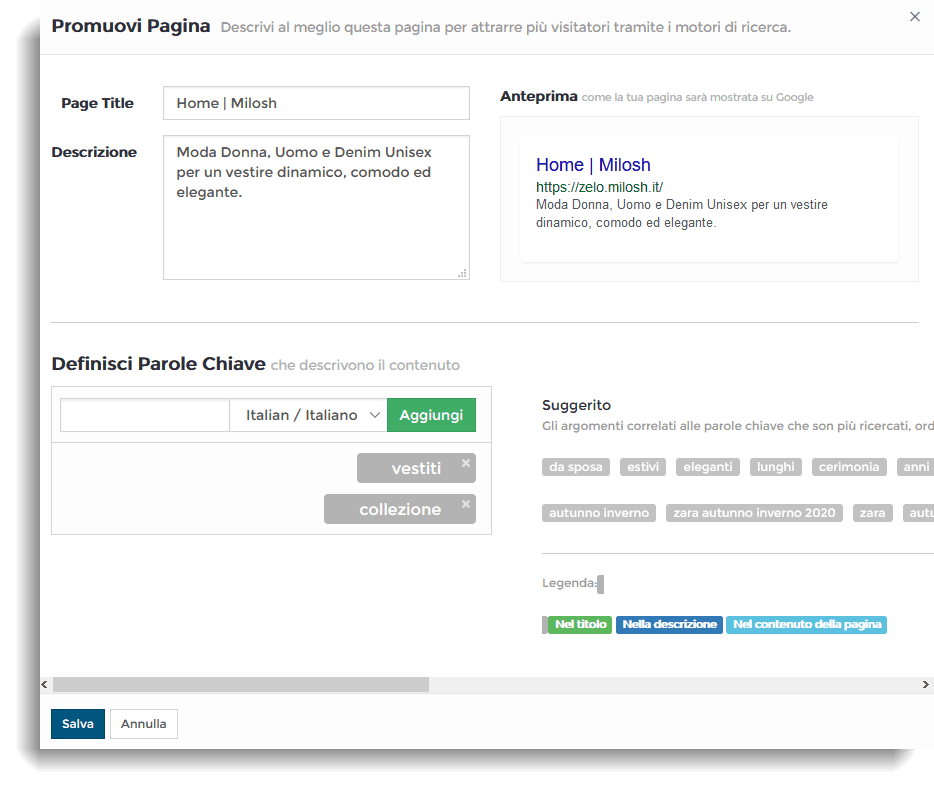 Description and Preview
Assegna un titolo a ciascuna Pagina, completa la descrizione e verifica l'anteprima dei risultati di ricerca.
Keywords
Definisci le Parole Chiave utilizzate in ogni Pagina. Zelo creerà i Tag e verificherà la loro posizione nel testo.
Suggestions
Check and, if necessary, confirm the keywords suggested by Zelo based on your chosen keywords.
Live Chat & Support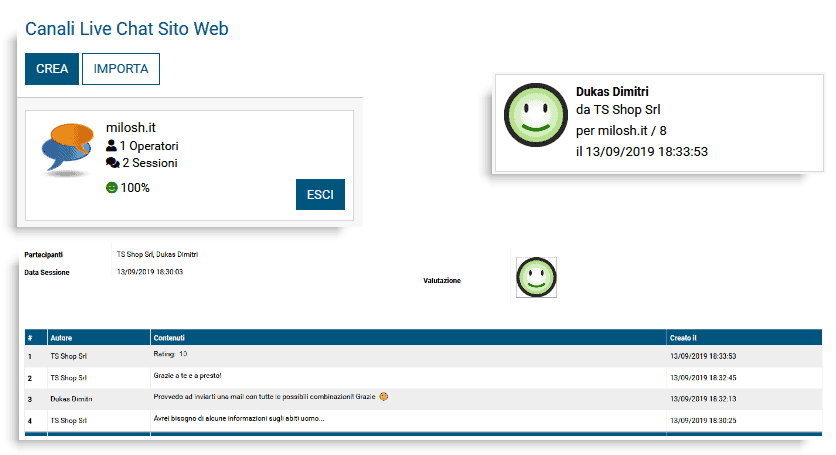 Channels and Operators
Define the different communication channels that customers can access from the Web Site. Assign different operators to each individual channel to provide timely and competent responses.
Session History
For each chat session, Zelo will record the history of messages and interactions that occurred between customer and operator: check staff responses and keep track of them for possible disputes.
Service Evaluation
After each Chat session, allow the customer to give his or her assessment of the quality of the service received, the answers obtained and the courtesy of the operator who assisted him or her.
Links Tracking

Leverage Zelo's Link Tracker to analyze visits and visitor traffic or link a website page to Marketing Campaigns, Media and Origins. Get automatic statistics on the success of your promotion and marketing activities.
Book your free consultation