Your Business Management Software in Cloud and beyond!
Modern Enterprise Resource Planning (ERP) systems, including Zelo, differ from more traditional Management Applications by placing the Process (or Workflow) rather than the Document (Order, Invoice, Picking) at the center of activity. In this new view, the Document becomes the logical consequence of a process, and not the object of users' activity. Compare Zelo with other Management Systems!
Simple and Complete
Ease of use and essential interface to respond to increasingly complex and evolving business realities. Quotes, Project Management, Work Orders, Electronic Invoicing, General and Analytical Accounting at the click of a button!
Accessible
An Internet connection and a PC (or a Smartphone with Android or iOS, or a Tablet) with a Web Browser. That's all you need to organize your company and its resources, analyze reports or even plan production.
Customizable
Business processes and know-how are what make your business unique. Zelo allows you to customize each function and tailor the application to your business management needs. Not the other way around.
System Features
Discover all the integrated tools Zelo can offer your company! We have prepared a detailed brochure to show you the functionality of our ERP system and the features of the Cloud service. From the hardware to the interface tools, from the business areas to the types of businesses we have in mind by developing Zelo ERP. Don't hesitate to contact us: our staff will be glad to answer any questions you may have. And if you don't know where to start, you could use our free Tool to check your company's needs!
Analysis Tool
Our Team has created a detailed and completely free analysis tool through which you can ascertain your company's needs and better manage integration or change. Enter your Email address. You will receive instructions for accessing our Analysis Tool. You will get a detailed and truly unbiased report on the tools and features of the ERP system you are looking for, as well as an evaluation grid to make your Software Selection and a set of tips on how to approach your integration project!
Business Management

Sales
Receive quote requests, prepare quotes, verify order confirmations, record payments and send electronic invoice.

PoS
An integrated PoS: You will have all the benefits of an ERP, linked to your stores and outlets, in a single cash management software.
Invoicing and Accounting

Invoicing
All the tools you need to manage active and passive billing, credit notes, collections and payments, banking operations, and cash flow forecasting.

Accounting
A hierarchical, customizable and detailed Chart of Accounts to manage your company's general ledger, accounting entries and financial reports.
Customers and Marketing Management

CRM
Customers at the Center of Your Business: use the CRM tool to track Leads, manage Partners and organize Marketing Campaigns. Zelo is not just a Customer Management Software!

Warranties
Organize and manage Warranties and Warranties extensions for sold products. Link lots and serial numbers to warranty coverage period expiration.

Helpdesk
Receive support requests from customers and organize support teams, priorities, responses, intervention billing and reports to avoid disputes.

Events
Create and manage promotion of Events. Organize speeches, collect registrations, sell tickets, promote the date and time on your site, and communicate with participants.

Email Marketing
Prepare the distribution list, plan the mailing, easily and intuitively create your email, track each message, and analyze the results of Mass Mailing Campaigns.

Surveys
Getting constant and sincere feedback from customers represents a gold mine of information. Use this tool to receive votes, reviews, advice and ideas.

Customer Portal
Build your customer portal or website and use SEO tools to promote it: Zelo is a management system with an integrated eCommerce system that allows you to organize and manage online sales!

Live Chat
Integrate one or more real-time chat channels to answer your site visitors' questions and curiosities. Offer business support to your customers and help them make the right choice!

Link Tracker
Link your marketing campaigns, mass mailings, surveys and site pages to Budget and Analysis tools to constantly check the return on your investments in advertising and promotions.
Human Resources

HR
Dedicated Human Resource Management tools enable you to organize and simplify employee work: schedules, documents, communications, hierarchies, training, responsibilities and assignments.

Attendance
An integrated employee attendance system: access to company management, physical entry and exit of personnel using a PIN or badge reading, and geolocation of operations.

Leaves
Schedule vacations, manage work permits (paid or unpaid), collect requests, authorize or deny assignments, and integrate with the timesheet system to plan resources availability.

Expenses
Allow your employees to create reimbursement claims for expenses incurred. Zelo will help you manage the verification process, approval, payments and accounting records.

Recruitment
People are the soul of a company. Promote job openings on the Web Site, collect applications, arrange interviews, conduct assessments and create your own repository of professional figures and resumes.

Bar and Lunch
A break for coffee or a sandwich: organizing requests and orders at the Bar can become a problem. Zelo helps you manage orders, payments, and open accounts with your employees.

Fleet
Vehicle assignment, revisions, insurance expirations, mileage, coupons, depreciation: everything you need to manage your car fleet.
Project and Work Management

Projects and Jobs
Through the Job Management tool in your Online Management System you can organize work orders, cost accounting, progress accounting, assignment of Tasks to employees, time analysis, and budgeting of activities performed.

Timesheet
Using Timesheets, each user will be able to indicate the time spent working on a particular Project or Task. You will then be able to monitor progress, check timesheets and invoice on completion. Project management for SMEs integrated into your ERP system

GIT
Dedicated to companies that develop and deploy software and applications, this tool is used to integrate Zelo with GIT repositories: it allows you to keep track of the commits, messages, repositories and branches to which a task is attached with their timesheets.
Warehouse and Manufacturing

Warehouse
Organize multiple locations, configure Dropshipping, track lots and serial numbers and use barcode readers through our warehouse management software.

Manufacturing
Automate processes, organize Work Centers, optimize BOMs, and analyze plant efficiency. Zelo is also a manufacturing software.

Maintenance
Plan and manage routine and extraordinary maintenance of machinery and equipment. Organize intervention groups, activities and the purchase of spare parts.

Repair
Sell repair services or perform warranty repairs. Assemble, disassemble, combine or replace product parts. Automatically reacquire parts and reorganize BOMs.
Productivity and Working Tools

Calendar
Schedule appointments and events in Calendar, plan meetings, share documents, invite participants and collect confirmations. An essential tool for managing your activities!

Phone Book
All your contacts just a click away: customers, suppliers, agents, people, companies, additional addresses, statistics, tax positions, commissions, reserved lists, discounts and much, much more!

Communications
Participate in internal discussion channels within your company and communicate with colleagues. Receive notifications regarding projects and activities you follow to stay up-to-date.

Activities
Schedule phone calls or meetings, schedule new activities, or create a sequence of activities that Zelo will automatically suggest you (make a quote, call a client back…)

Notes
Take advantage of this simple Post-It system to organize notes and memos. Create custom columns in your Kanban view, move notes between different columns and share notes.

Wallet
Securely and encryptedly save your passwords directly in Zelo. Capably manage authorizations to access, read, and modify data.

Knowledge
Create your own internal documentation (production processes, instructions…) and share the know-how by integrating the pages directly into the company's ERP system.

Quality
Manage your quality manual and its revisions Organize materials for audits and inspections. Define preventive and corrective actions.

Extended Search
With this advanced tool you can search multiple sections of the ERP system simultaneously, so you can track down the information you need faster!

Dashboard
Create your own Dashboard by saving views and charts: this way you will have the information you most often seek always at your fingertips. All in one place!
Official Documentation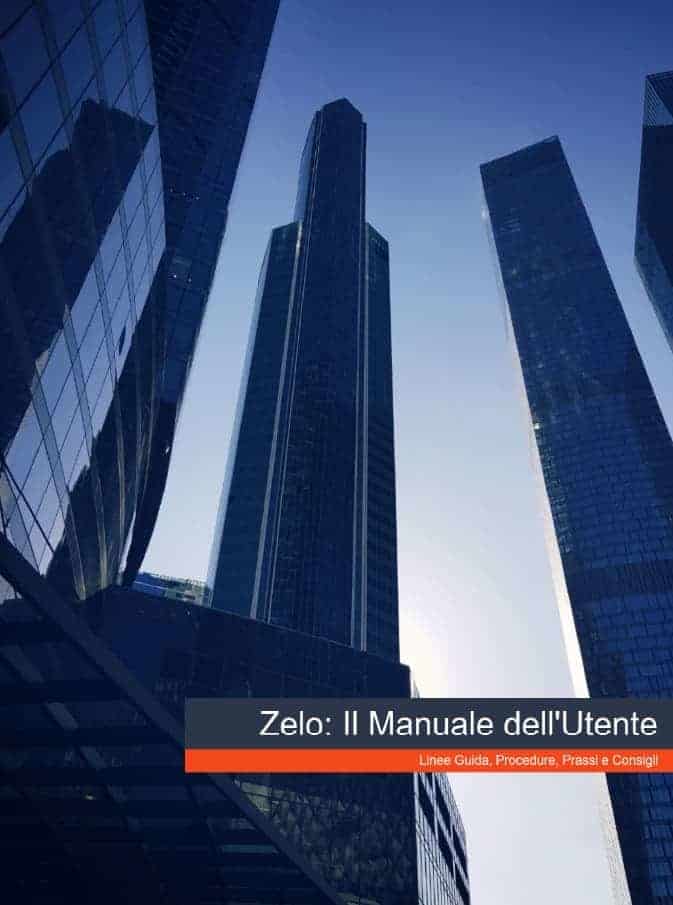 Discover Zelo ERP User Interface
Book your free consultation